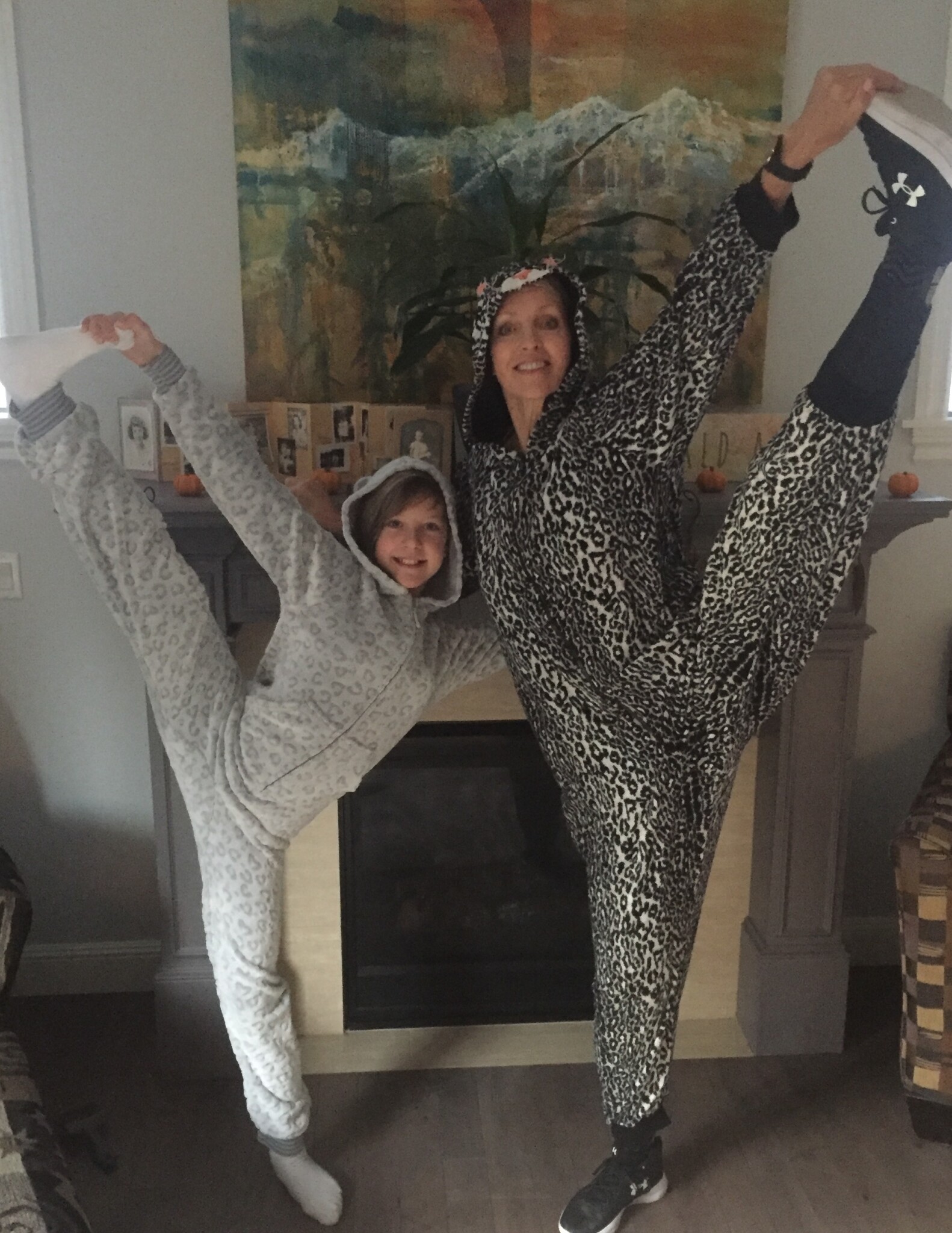 Today is the last prep day for Nano, last day of Preptober, or Plotober, and the last day I'll ever be in my 50s. I'm making the most of it by dressing in big cat pajamas with my little girl, taking my car in to the shop, and asking for the cat's-pajamas discount, then running several blocks in warm leopard print to the store to shop before the hub picks me up.
There is no time now to waste, on any counts. I feel fairly well prepared for November with all the colorful leaves it has to throw at me. I went to a Nano meet and greet last night at my local library and got a printed calendar with stickers. Somehow, we've all become kids again who track our progress in this new/old way. It must harken to the child in us all, a bit like Halloween.
All Hallow's Eve has always been a favorite; as a young child I thought everyone dressed up and handed out candy in preparation for my birthday on Nov. 1, All Saints Day. Once you've got that kind of early celebratory anticipation written on your soul, it sticks. Which is why, even though I initially resisted putting on the cat pajamas, I was easily convinced. What other day of the year are you going to feel like running around in cat pajamas is entirely okay? Plus, they're furry-warm on this chilly morning. And happy. My daughter was so happy. She too is throwing her writing in the ring for November. It's something of a family tradition, begun by her older brothers.
But back to prep. Actually, part of prep is getting everyone I can to join me. This isn't always wise, but seems fun at the time. My husband, who is my support system, meaning he is willing to cook more, run more errands, and do more chores while I write during November–since it is my birthday month after all, and his just passed, October–is also joining the write-a-thon. Three writers under one roof. Not sure if there will be any healthy meals, but I'm promising now not to clean when my word count is down. No cleaning, no drinking, until the word count is in for the day.
And yet, I'm not going to be so focused on the word count- I told you that already, right? https://lorilyngreenstone.com/make-nanowrimo-yours/ I have this plan to revise some of the earlier work and add in scenes that I know are needed, about 1000 words of each, and count them all. On my calendar with stickers, I've divided up the sections of my novel/meta-memoir into three parts with projected dates to reach each section of the story. Since I've got my opening (4K words I won't count as part of my total, unless I need them;), week 1 focuses on completing the first act (using the 3X story structure somewhat loosely). Weeks 2 & 3 dive into the second part, but try to finish up before Nov. 20, midweek 3. Thanksgiving is a light day, maybe nothing. Hoping my hub is planning most of the cooking. And then the homestretch.
I'm also cleaning off my desk and workshop table where I lay out my materials, journals, notes, and 3×5 cards, so I'm ready to roll. I'd like to have a clean house, but lightly straightened will have to do.
Maybe the best part of the plan is the reward, not only of the feeling of finishing something worth writing, but going skate skiing on Dec. 1.
What's your plan?